The Peugeot, looking great
I don't have anything important to say, I just wanted to share this photo that I took of my bike: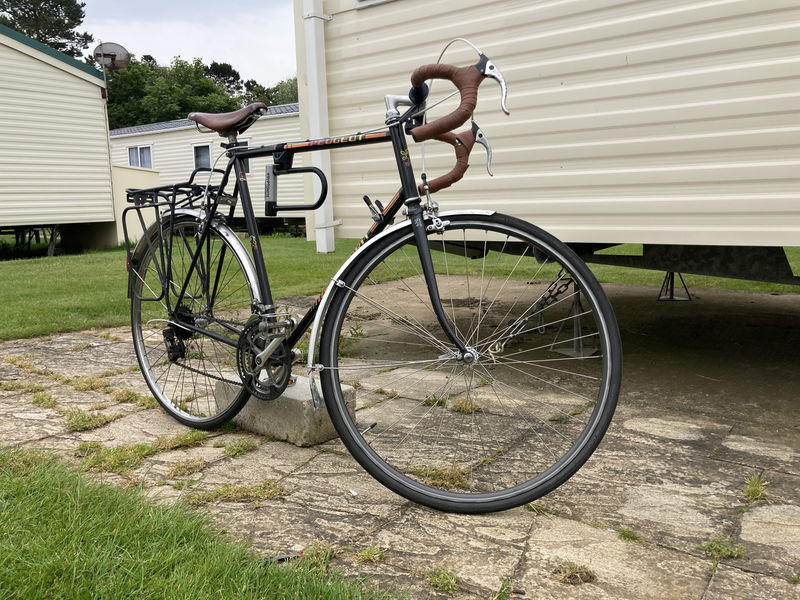 Had some nice rides on it this week while on holiday - found a (very) steep hill that pushed the brakes to the limit at 50km/hr. It's such a great bike to ride though, despite the weight.
Still on the lookout for a replacement rear wheel, and the handlebar tape needs replacing because it's too short after I wrapped it too loosely the first time.